HOME of the....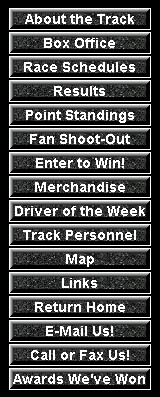 Sign My Guestbook
View My Guestbook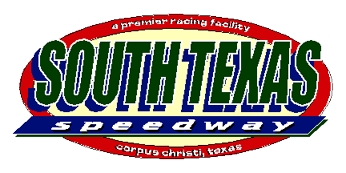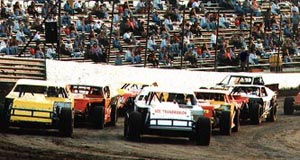 WELCOME RACE FANS

South Texas Speedway would like to thank the fans, drivers and sponsors of the Coastal Bend for your support of our facility this past season. Because of you our track has been recognized as one of the Top 50 Short Tracks in the United States and we feel that the credit belongs to all who participated. From the Maintenance crews and Officials, to the Spectators and Drivers, we believe the credit goes to everyone involved, we thank you and we will continue to work hard to provide the cleanest facility, the best racing entertainment and the biggest purses for the fans and drivers of South Texas.

---
DRIVER OF THE WEEK

If you weren't at the track Saturday night, you missed out on some great action, including our Driver of the Week.

---
DON'T MISS THE EXCITEMENT!
Please Visit
Our Great